Encewear
Ambassador Program

As one of the BAB's, you will earn up to 10% commissions on any sale attributed to you. You work hard and should be compensated for your influence.
Get access to exclusive discounts through fun missions and objectives, but you can always count on having a discount with Encewear.

Our Ambassador platform allows us to create missions and fun experiences where you can be rewarded with freebies or cash.
Encewear Ambassador Program
Thank you for your interest in becoming an Encewear Brand Ambassador! We are creating a community of Bad Ass Bitches (BAB's) and want you to be a part of it. Brooke has always found value in being part of a community where you can learn and lean on each other! Empowering each other to be our best selves is something we are all passionate about.
We are looking for men and women fitness enthusiasts, inspiring athletes, storytellers, coaches, and anyone else who has the GRIT to take on life challenges, work hard to overcome them, and eventually succeed. We are looking for those that ultimately influence people to be better versions of themselves where you influence a few or many.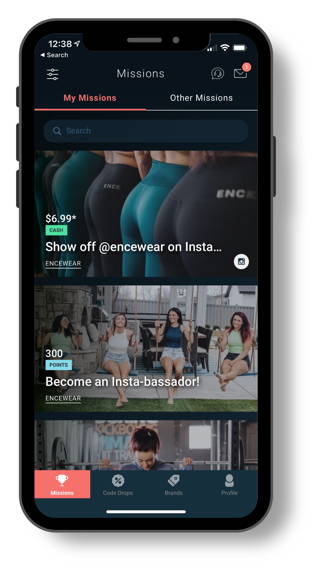 Encewear has partnered with Brandbassador to bring something very different than most ambassador programs. With the Encewear ambassador program, you don't need to have a massive following or make consistent sales to feel a part of the brand. Our fun interactive missions allow you to complete small tasks to earn gift card credit, cash, points, and prizes! We are making this ambassador community much more engaging and fun for you, the ambassador.
While some may not relate to championship titles or movie roles, everybody can relate to the person who works her or his ass off to get there—the highs and lows, the elation, and the heartache that come with an overwhelming desire to achieve something in life. All those wins and losses are the motivations that drive Brooke and her team to create the very best athletic wear for all your wins, even your losses.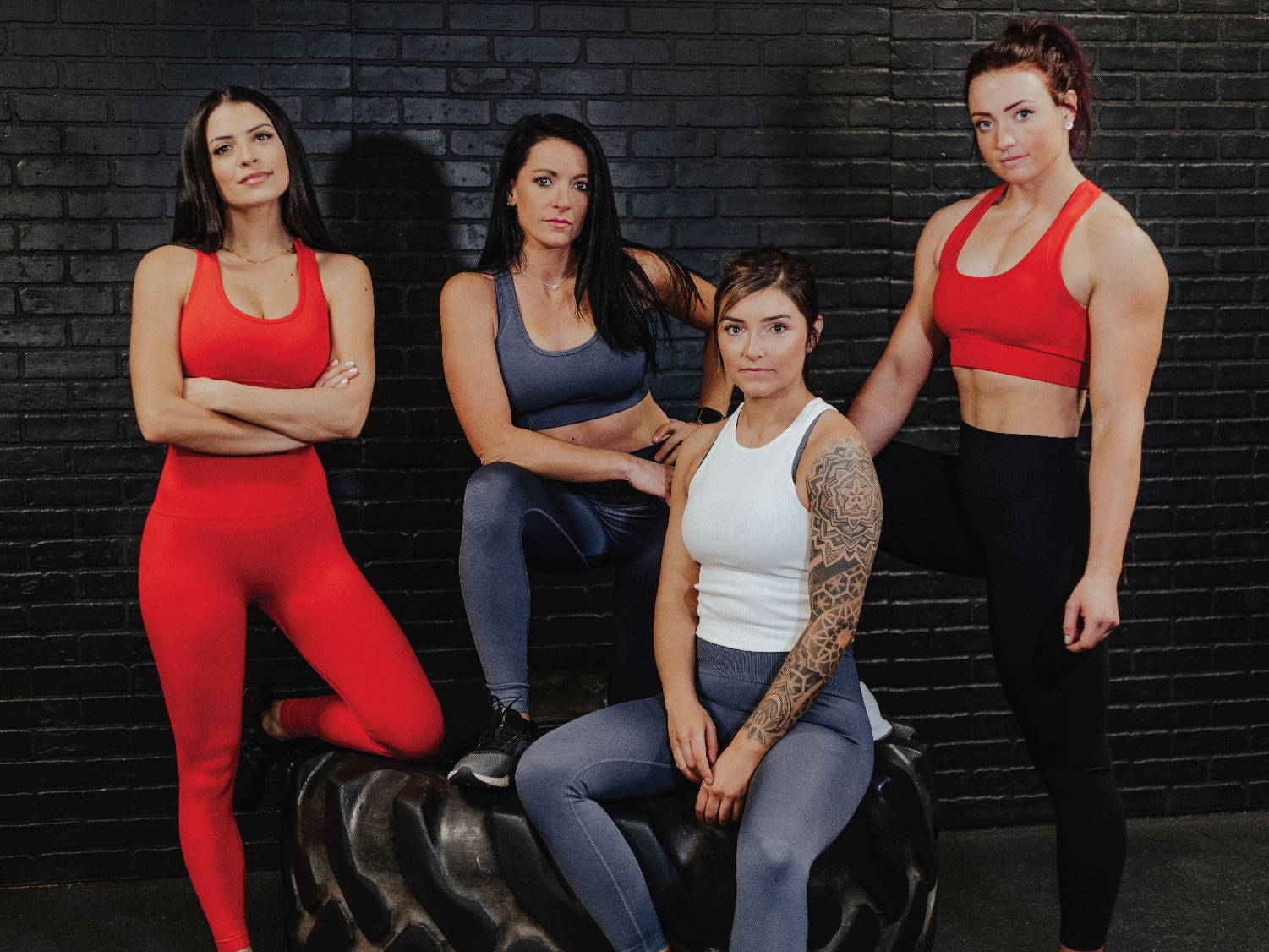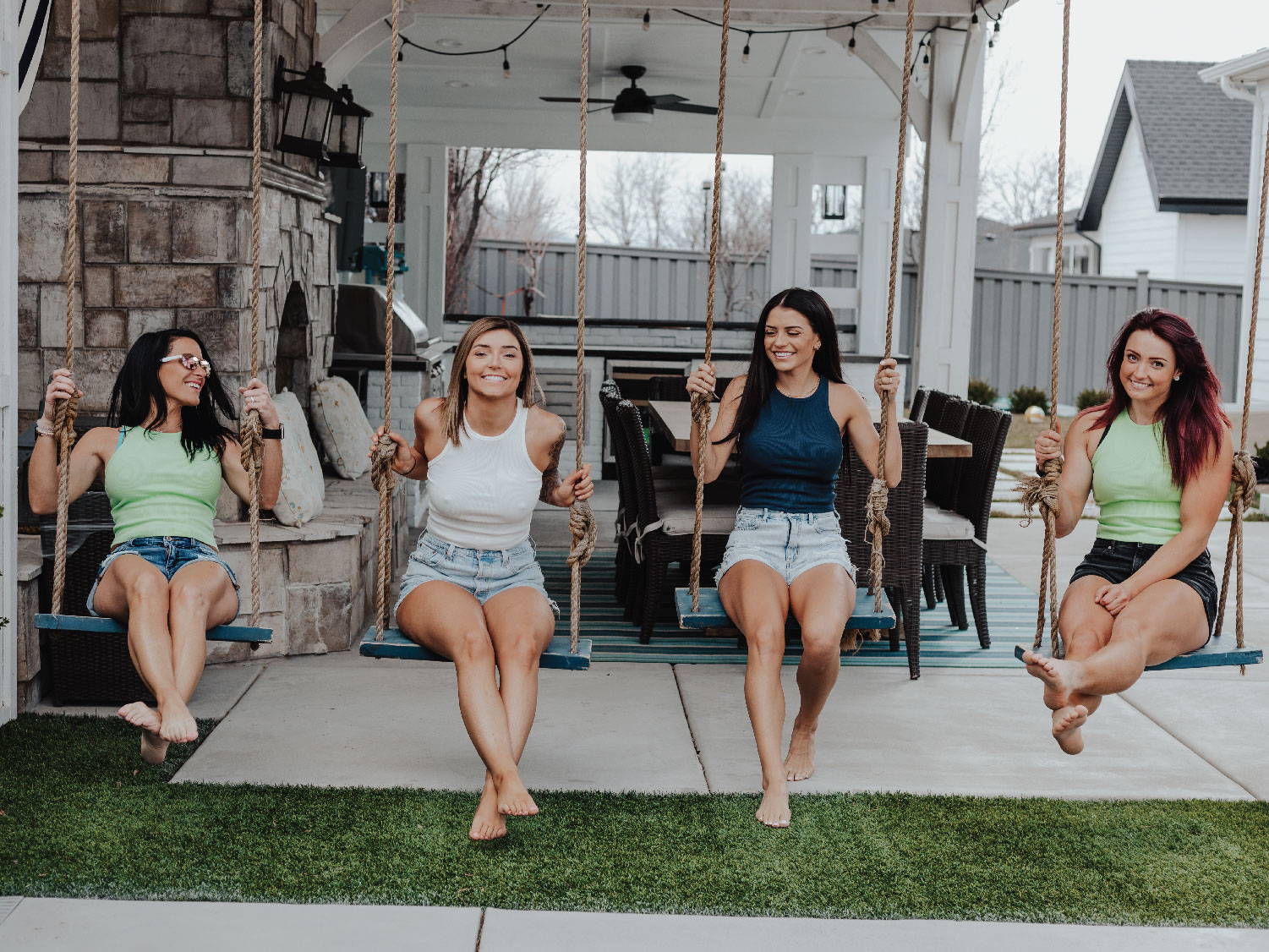 You get 20% off all Encewear products as one of the BAB's.
You will be able to offer discounts to your followers, friends, family, and others for up to 20% off.
You can earn up to 10% commissions from all sales via your shared code. You will get 5% commissions immediately with the ability to tier up to 10%.
You get access to other exclusive deals, promotions, etc.
You will be able to participate in fun "missions" which are tasks, contests, or objectives that make the Ambassador program so much fun to participate in. You earn points, cash, gift cards, and product by participating in the missions.
Get started today!